Minnesota DWI License Revocation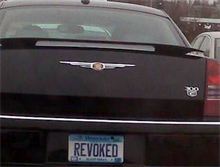 Drivers have just 

60 days

 from the date of Notice and Order of Revocation to challenge the civil driver's license consequences arising from a DWI arrest.  Ordinarily, the 60-day period commences on the day of arrest.  However, If a driver submitted to a blood or urine test, the driver will not receive notice of revocation for several weeks because the State has to analyze the sample to determine if the alcohol concentration exceeds the legal limit or if a Schedule I or II Controlled Substance is present in the sample.    
Effective July 1, 2011, the Minnesota Legislature substantially amended the license consequences for DWI offenders. With notable exceptions for certain "first-time" offenders with alcohol concentrations less than 0.16 or who refuse chemical testing, the new laws require alleged offenders to choose between (i) participating in the Ignition Interlock Device Program for one to six years or (ii) going at least one year without any driving privileges, including no right to a limited license (commonly called a "work license").  In addition, the current laws require affected drivers to obtain 

whiskey plates

 on any vehicle the driver owns or co-owns during the period in which the driver does not have full driving privileges (ordinarily at least one year).  Drivers whose privileges are Canceled IPS because of the DWI incident will have to participate in the ignition interlock program for at least three years in order to regain driving privileges.
Please note that the information outlined on this site is a general summary of the laws. It is not intended to address all situations. Minnesota's DWI laws are complex, and the driving penalties are even more complex.  In addition, people charged with DWI often have unique circumstances, including underage drivers, commercial drivers, prior out-of-state convictions/license revocations, B Card license holders, DWI incidents involving injury, and DWI incidents involving significant injury such as Criminal Vehicular Operation. Drivers should consult with an experienced lawyer regarding the specifics of their case before taking action.
What is an ignition interlock device?
An ignition interlock device is a hand-held unit that is installed in a vehicle and monitors a driver's alcohol concentration upon starting the vehicle and at various intervals while operating the vehicle. A driver cannot start the vehicle if the device records an alcohol concentration of 0.02 or more. After three non-compliant tests during a one-month period, the device will notify the driver of a pending "lock out" that will occur within 72 hours. A driver then must visit his interlock vendor to avoid a complete disabling of the vehicle. In order to participate in the program, a driver must pay an approved vendor between $80 and $130 per month and visit the vendor for servicing once a month. A vendor may charge up to $100 for installation and $50 for removal of the device. Thus, the program has significant costs and requirements for its participants.
Where do I sign up for Minnesota's Ignition Interlock Program?